Compliance with the rules of International Committee on Publication Ethics
"This Journal respects the rules of ethics in publications, is subject to the rules of the Committee on Ethics in Publications (COPE) and follows the executive regulations of the Law on Prevention and Combating Fraud in Scientific Works." COPE is a forum for discussion between editors, reviewers of reputable scientific journals and experts in management field. The committee started in 1997 with a small group of editors from medical journals in the UK and now has about 3111 members from all over the world in all disciplines, and its membership is available for editors of journals and others interested. Many of the world's major publishers are members of COPE. COPE has developed guidelines and recommendations for journal editors, publishers, and reviewers that they can use and act on when dealing with a variety of research misconduct. COPE has annual seminars as well as e-training for novice editors. Plenty of recommendations have been prepared for referees and editors in order to observe the principle of fidelity, fairness, and arbitration, without prejudice, bias, etc., and by observing these terms, the reviewers will help reducing violations in the field. Research is very important. The committee has provided diagrammatic guidelines for editors and reviewers on how they can behave when faced with all types of research misconduct. The Quarterly Journal of Public Administration Perspective, tries to implement and establish standards of International Ethics Committee in its publications, and observes highly specialized reviewing processes and monitors the following in all work of the authors.
1. Charges of abuse
2. Litigation and Appeal
3. Conflict of interests
4. Data and reproducibility
5. Intellectual Property
6. Journal management
7. Ethical supervision
8. Post-publication discussions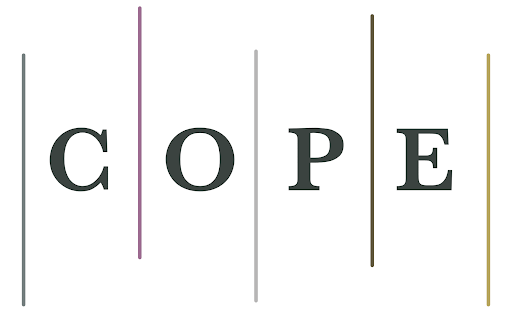 ------------------------------------------------------------------------------------------------------------
Preventing Plagiarism
Scientific Journal of Public Administration Perspective hereby declares that it will deal with any scientific and literary theft under any heading. Thus, authors who misuse the dissertations, articles, reports, and writings of other researchers will be banned from submitting and publishing an article in this journal for the first time for two years after being recognized by the journal's editors.
If the authors repeat this, the ban will be extended for another six years. In addition, the responsibility for any fraud or plagiarism lies solely with the responsible author in the first instance and with the other authors at a later stage, and the journal will have no responsibility in this regard. Public Administration Perspective Journal continuously monitors the authenticity and validity of the articles submitted by the authors and examines all submitted scientific works using similar text finder systems and quickly investigates any violations. Only Public Administration Perspective Journal can detect of plagiarism in the articles of authors at any stage.
-------------------------------------------------------------------------------------------------------------
Confidentiality of users' information
Names, emails and all personal information entered on the Journal site will not be made available to any other person or organization.
-------------------------------------------------------------------------------------------------------------
Commitment letter and conflict of interests form
When registering an article, it is necessary that both forms of commitment letter and conflict of interests be uploaded simultaneously on the journal website by the correspondent author; otherwise, the submitted article will not be processed. These forms are available from the authors' guide section.